HOME BUYER PROGRAMS

• News & Information
• Home Advantage
• MCC
• Homebuyer Education
• Premier Lenders
• Downpayment Assistance
• Homeowners Guide
• Counseling Providers

Premier Partners
Loan Officers who have helped the most homebuyers use Commission homeownership loan programs
Laura Wells, CMPS, Movement Mortgage, Spokane
Jason Gosser, Guild Mortgage, Everett/Marysville/Lynnwood
Kimberly A. Toskey, Guild Mortgage, Northgate
Cristie Stapp, Guild Mortgage, Seattle
Glenn Leach, Absolute Mortgage, Puyallup
Steve Ferrell, Republic Mortgage, Auburn
Fenja Swope, The Advisors, Yakima
Gordon Drane, Umpqua Bank, Kennewick
Leslie Girard, Evergreen Home Loans, Vancouver
Michelle Swanson, Prospect Mortgage, Bothell
Top Five Loan Officers in Each Region who have closed at least two Commission loans in the last quarter.
Verify a mortgage company or individual: www.nmlsconsumeraccess.org

LAURA WELLS, CMPS, Movement Mortgage, Spokane
Laura Wells has over 22 years of experience in mortgage lending and holds the designation of Certified Mortgage Planning Specialist. A seasoned Premier Partner, Laura has helped more than 2,800 low-to-moderate income families in Spokane on their paths to homeownership. Laura works with her clients to help them understand the home loan process, from pre-qualification to keys in their hands, and how to reach their long-term financial goals. As a dedicated financing advisor, she feels the Commission's programs including the Home Advantage and HomeChoice programs are among the most helpful, unique ways to meet borrower's financial goals. Laura is passionate about improving lives through home ownership and one of the ways she helps borrowers is by holding weekly Commission-sponsored homebuyer education seminars in the Spokane area. If you're looking to buy a home in the Spokane area, please contact Laura at 509-714-9411, or email her at Laura.Wells@Movementmortgage.com.
top of page /\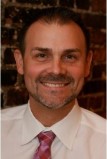 JASON GOSSER, Guild Mortgage, Everett/Marysville/Lynnwood
Jason, a Western Washington native, has been originating loans for over twenty years and is proud to offer his clients a wealth of experience and knowledge in home financing. Jason possesses the ability to listen to the needs of his borrower in order to find the perfect loan program. His product knowledge and experience is well rounded to which he emphasizes first time home buyer, government programs, and zero down loan programs. To begin the process of purchasing your first home, please contact Jason at jasong@guildmortgage.net or 425-615-6303. MLO-120413
top of page /\
KIMBERLY A. TOSKEY, Guild Mortgage, Northgate
As a Premier Partner, Kim Toskey helps more than 100 low-to-moderate income families along their paths to homeownership each year. Kim works with her clients to help them understand the home loan process, budgeting and how to reach their long term financial goals. Kim partners with local nonprofits to teach homebuyer education and is considered an expert in the fields of credit and downpayment assistance. By volunteering with national and local organizations and spearheading professional collaboration, Kim works to facilitate financial literacy and equal access to homeownership. As a long-time board member for the Washington Homeownership Resource Center, Kim is excited to be part of the leadership and navigating these times of market and regulatory change. If you're ready to get started on your journey to homeownership, call Kim Toskey 425.422.5286 or email: kimsteam@guildmortgage.net WA MLO184361
top of page /\
CRISTIE STAPP, Guild Mortgage, Seattle
Cristie has been teaching first time buyer classes since 1995. Working with homebuyers, her first two priorities are educating her clients and making sure they receive a loan appropriate to their current and future financial needs and goals. She is always an advocate for her clients. Having been a Premier Partner for many years, she is a supporter of and believer in the Commission's loan programs. The mortgage industry is in a state of constant change. Cristie prides herself with keeping up with the latest regulations and loan program updates, so her clients receive dependable information. In today's times, Cristie's dedication and tireless effort insure her clients have her unparalleled expertise helping them navigate through the entire loan process. Please, call Cristie Stapp at 206-310-3402 or email at cstapp@guildmortgage.net to reach your destination of homeownership.
top of page /\
GLENN LEACH, Absolute Mortgage, Puyallup
Why do I do what I do? I met Nick and Merissa and their severely disabled teenage daughter at the Puyallup Fair. They had dreamed of owning a home but they didn't believe it was possible. Their credit was poor and their incomes wouldn't allow them to afford a home suitable to care for their daughter. When I showed them how they could combine programs and qualify for up to $75,000 in down payment assistance, Merissa cried. It took a year to help them fix their credit, but they did it. Because these programs exist, they were motivated to do the work necessary to qualify. Today, they own a beautiful home with an affordable payment and their adult daughter has her own floor to live on. These programs were the encouragement they needed to change their lives, and I was blessed to play a role in their "Happily Ever After" story. And THAT'S why I do what I do! Contact Glenn at 253-625-4485 or myclosingthoughts@gmail.com
top of page /\
STEVE FERRELL, Republic Mortgage, Auburn
A life long Washington state resident with 20 plus years in mortgage lending, Steve uses his broad base of knowledge to help buyers purchase their first home and the next one too. When buying new construction or resale homes and condos, Steve knows the best loan program to use for any type property. Working to educate, counsel, repair credit and place the borrower in the right loan for them is all part of the day to day process. The use of the Washington State Housing Finance Commissions' many loan programs has been a key part, especially in the recent years in helping home buyer realize their dream of owning a home. Do not hesitate to contact Steve to start down the path to owning your own home. Please call him at 206-300-9426, or email him at sferrell@republicmortgage.com or visit his website at www.republicmortgage.com/sferrell . NMLS# 582901
top of page /\
FENJA SWOPE, The Advisors, Yakima
Fenja is a wife, mother and Native of Yakima. She's been in the industry for 18 years and has years of experience with constant changes in the mortgage industry. One thing that hasn't changed for Fenja is experiencing the joy of creating homeownership. The Washington State Housing Finance Commission programs are a great way to accomplish this by offering assistance and sponsoring home buyer education classes. I have been helping with these classes for ten years" says Fenja. Fenja has extended knowledge with FHA, VA and USDA loans and feels these programs are crucial to obtaining homeownership. Please call Fenja at 509-457-6552 or email fenja.swope@theadvisorsmc.com.
top of page /\

GORDON DRANE, Umpqua Bank, Kennewick
Gordon Drane, a lifelong Washington native, has been in the mortgage business for 37 years. These 37 years include experience in underwriting, processing and originating loans. Gordon specializes in helping first time homebuyers. Last year alone in 2013, Gordon helped 31 first time homebuyers obtain their first home with the help of the Washington State Housing Finance Commission. He takes great pride in helping homebuyers achieve their dreams and goals. In 2013, Gordon became a valuable resource in the Tri-Cities community by teaching 115 hours of Home Buyer Education Seminars. Gordon strives to communicate openly and honestly to create a positive and lasting experience. He has great knowledge with the Washington State Housing Finance Commission programs, as well as FHA, VA, USDA and Conventional. Please call Gordon Drane at 509 591 0302 or email him at gordondrane@umpquabank.com to achieve your goal of home ownership! You may also apply on his website at www.509loans.com.
top of page /\
LESLIE GIRARD, Evergreen Home Loans, Vancouver
Leslie has worked with aspiring homeowners for over 17 years. She is backed by one of the premier lenders in the Northwest, Evergreen Home Loans. The company has served local neighborhoods with affordable home loan products for over 27 years. "It's been rewarding to help homebuyers achieve their dream of homeownership by partnering with the Commission. People that otherwise could not have afforded their dream, have now seen this dream come true", says Leslie. Leslie and her team provide high-touch service and are available evenings and weekends. Her goal is to educate homebuyers upfront so they can make informed decisions about the pros and cons of different loan options. She provides information that helps borrowers understand what's required to repay a home loan. She can quickly prequalify customers by phone and quickly start the loan preapproval* process. Leslie can be reached at 360-553-7049 or connect with Leslie on email at lgirard@evergreenhomeloans.com. Customers may also easily apply on-line at www.firstladyofhomeloans.com. WA MLO-58461
top of page /\
MICHELLE SWANSON, Prospect Mortgage, Bothell
Michelle believes in the down payment assistance programs that are offered by the Commission. As a Premier Partner, Michelle encourages ALL of her clients to consider the Home Advantage program. It is great for homebuyers, as well is simple and easy to use. Michelle has been able to help so many clients reach their homeownership dreams using this program when others simply didn't want to be bothered. Michelle has over 20 years' experience in mortgage lending and is a second generation loan officer. Michelle loves providing education through the Commission's class and finds so much joy in walking side by side with clients down the path to homeownership. Helping them understand credit, budgeting, the loan process and how to reach their long term financial goals is why Michelle loves the program. With all of the changes throughout the years in the lending industry, Michelle has worked tirelessly advocating for her clients. This includes helping with refinancing and continuing clients MCC tax credit as well as educating them on the ever changing lending environment and amazing new programs that the Commission offers. She does believe she is their Mortgage Consultant for Life. Please call Michelle at 425-776-1450 or email at Michelle.Swanson@ProspectMtg.com. NMLS #36763
top of page /\

TOP LOAN OFFICERS BY REGION
Listed are the top five in each region with a minimum of two Commission loans in the last quarter.
Benton Franklin & Walla Walla | Chelan & Grant | Clark & Cowlitz | King | Kitsap & Mason | Pierce | Snohomish | Spokane | Thurston & Lewis | Whatcom & Skagit | Yakima
Benton, Franklin & Walla Walla Counties
Gordon Drane, Umpqua Bank, 8 loans closed this quarter, 509-591-0302 gordondrane@umpquabank.com
Robert Lindsay, Cobalt Mortgage, 5 loans closed this quarter, 509-737-6029 rob.lindsay@cobaltmortgage.com
Chad Crithfield, Cobalt Mortgage, 5 loans closed this quarter, 509-737-6000 chad.crithfield@cobaltmortgage.com
Crystal Burdo, Umpqua Bank, 3 loans closed this quarter, 509-783-7300 crystalburdo@umpquabank.com
Miguel Velasquez, HomeStreet Bank, 3 loans closed this quarter, 509-528-1201 miguel.velasquez@homestreet.com
Chelan and Grant Counties
Anne Fisher, Guild Mortgage, 2 loans closed this quarter, 509-766-7788 afisher@guildmortgage.net
Sarah Bullinger, Eagle Home Mortgage, 2 loans closed this quarter, 509-766-8100 sarahbullinger@eaglehm.com
Clark & Cowlitz Counties
Kristi Barber, Republic Mortgage, 6 loans closed this quarter, 360-957-1757 kbarber@republicmortage.com
Paul Martinez, Prospect Mortgage, 4 loans closed this quarter, 503-232-6659 paul@prospectmtg.com
Angie Stillman, Umpqua Bank, 4 loans closed this quarter, 360-449-8010 ext. 109 angiestillman@umpquabank.com
Max Schneeberger, Guild Mortgage, 4 loans closed this quarter, 360-931-1681 maxs@guildmortgage.net
Merrick Myers, Eagle Home Mortgage, 4 loans closed this quarter, 360-883-1775 merrickmyers@equityhome.com
King County
Kim Toskey, MLO-184361, Guild Mortgage, 10 loans closed this quarter, 425-422-5286 ktoskey@guildmortgage.net
Cristie Stapp, MLO-233065, Guild Mortgage, 10 loans closed this quarter, 206-310-3402 cstapp@guildmortgage.net
Karin Koenig, Homestreet Bank, 7 loans closed this quarter, 206-459-1345 karin.koenig@homestreet.com
Ryan Niles, Cornerstone Home Lending, 7 loans closed this quarter, 206-949-4326 rniles@houseloan.com
Mark Williams, Evergreen Home Loans, 7 loans closed this quarter, 425-748-8901 mwilliams@evergreenhomeloans.com
Kitsap County
Melanie Rowe, HomeStreet Bank, 4 loans closed this quarter, 360-649-5184 melanie.rowe@homestreet.com
Joan Qvigtstad, Guild Mortgage, 2 loans closed this quarter, 360-200-6590 jqvigstad@guildmortgage.net
Pierce County
Glenn Leach, Absolute Mortgage, 8 loans closed this quarter, 253-625-4485 myclosingthoughts@gmail.com
Michael Fornerette, Guild Mortgage, 8 loans closed this quarter, 253-830-2323 mfornerette@guildmortgage.net
Jody Tiedeman, Homestreet Bank, 6 loans closed this quarter, 253-864-4705 jody.tiedeman@homestreet.com
Mike England, Guild Mortgage, 6 loans closed this quarter, 206-271-3219 mengland@guildmortgage.net
Nora Aladieff, Guild Mortgage, 6 loans closed this quarter, 253-359-2377 noraa@guildmortgage.net
Snohomish County
Jason Gosser, MLO-120413, Guild Mortgage, 13 loans closed this quarter, 425-615-6303 jasong@guildmortgage.net
Michelle Swanson, Prospect Mortgage, 10 loans closed this quarter, 425-776-1450 michelle.swanson@prospectmtg.net
Sue Hall, Mortgage Advisory Group, 4 loans closed this quarter, 206-948-1686 shall@MAGloans.net
Deborah Mercado, Crane Financial Group, 3 loans closed this quarter, 360-913-2334 deborah.mercado@craneloan.com
Laurel Knight, Guild Mortgage, 3 loans closed this quarter, 425-412-5250 lknight@guildmortgage.net
Kimberley Lynn, Republic Mortgage, 3 loans closed this quarter, 260-217-8260 klynn@republicmortgage.com
Spokane County
Laura Wells, MLO-330328, Movement Mortgage, 21 loans closed this quarter, 509-714-9411 Laura.Wells@Movementmortgage.com
Christy King, AmericanWest Bank, 5 loans closed this quarter, 509-434-3798 cking@awbank.net
Julia Hansen, Guild Mortgage, 5 loans closed this quarter, 509-279-2320 ext. 23 jhansen@guildmortgage.net
Kim McAlpin, AmericanWest Bank, 4 loans closed this quarter, 509-434-3779 kmcalpin@awbank.net
Kathy Colkitt, Chimney Rock Mortgage, 4 loans closed this quarter, 509-999-6464 bestloans123@comcast.net
Terry Wiyrick, Umpqua Bank, 3 loans closed this quarter, 509-315-3215 terrywiyrick@umpquabank.com
Thurston & Lewis Counties
Ron Hanson, Guild Mortgagel, 6 loans closed this quarter, 360-402-4697 rhanson@guildmortgage.net
Travis Wentworth, Republic Mortgage, 4 loans closed this quarter, 360-508-1360 twentworth@republicmortage.com
Arle Seaton, Homestreet Bank, 3 loans closed this quarter, 360-486-5301 arle.seaton@homestreet.com
Chris Hutchison, Homestreet Bank, 2 loans closed this quarter, 360-486-5302 chris.hutchison@homestreet.com
Whatcom & Skagit Counties
Josh Henry, Guild Mortgage, 10 loans closed this quarter, 360-746-8461 jhenry@guildmortgage.net
Melanie Psyden, Cobalt Mortgage, 3 loans closed this quarter, 360-922-7693 melanie.psyden@cobaltmortgage.com
Luke Kaemingk, Guild Mortgage, 3 loans closed this quarter, 360-223-3339 lukek@guildmortgage.net
Amie Mani, Windermere Mortgage Services, 2 loans closed this quarter, 360-428-4626 amani@windermere.com
Charlotte Pros, Umpqua Bank, 2 loans closed this quarter, 360-714-5086 charlottepros@umpquabank.com
Casey Porter, Cobalt Mortgage, 2 loans closed this quarter, 360-398-5834 casey.porter@cobaltmortgage.com
Yakima County (from previous quarter)
Emelda Miranda, The Advisors, 3 loans closed this quarter, 509-457-6552 emelda.miranda@theadvisorsmc.com
Fenja Swope, The Advisors, 2 loans closed this quarter, 509-457-6552 fenja.swope@theadvisorsmc.com