ABOUT THE COMMISSION
• Board Meetings
• Careers
• Commissioners
• Employee Recognition
• Events & Workshops
• My View from Kim Herman
• Newsroom
• Publications
CALL FOR NOMINATIONS!
• Friend of Housing Award
Commissioners
The Washington State Housing Finance Commission is a volunteer board appointed by the governor to represent various geographic, business, and public interests.
Enabling Legislation 43.180 RCW
KAREN MILLER, Commission Chair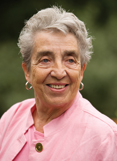 Karen lives in Mountlake Terrace and is retired from the Snohomish County Council where she represented the 4th County Council District for six years. She served as Chair of the Council for two years and as Chair of the Law and Justice and Human Services Committee. She served as President of the Washington Association of Counties in 1996. Karen presently serves on the Foundation Board of Edmonds Community College and is a past President of the Trustees Association of Community and Technical Colleges in the state of Washington. Karen is the past President of the Municipal Research and Services Center of Washington and she also served as the 2006 and 2007 President of the National Council of State Housing Boards and currently serves on the NCSHB Board. She was appointed to the Commission in 1997 and appointed Chair in September of 1999.
BRIAN BONLENDER, Director, Department of Commerce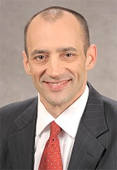 Brian Bonlender was appointed by Governor Jay Inslee as Director of the Department of Commerce in January 2013. A Yakima native, Bonlender served as Inslee's chief-of-staff and legislative director, running the congressman's office and acting as his primary advisor on economic issues. Bonlender worked on legislation and policy in a range of industries including agriculture, life sciences, information technology, aerospace, maritime and clean energy. He brings nearly 20 years of public and private experience to his new post, including as a regulatory compliance consultant for industries across the state and as an advisor to a clean tech startup. He has a Bachelor of Science degree from Washington State University. Brian lives in Seattle with his wife and two children.
DAN McCONNON, Department of Commerce, designee

Dan is the Deputy Director for Community Services and Housing at the Department of Commerce. In May 2010, Dan was appointed by the Director of Commerce to serve as the Commerce designee to the Washington State Housing Finance Commission. Prior to joining Commerce in 2008, Dan was the Vice President for Workforce Education at Walla Walla Community College. Dan has held several other executive positions at community colleges in Texas, Mississippi, and Iowa. He also spent ten years as Director of Workforce Education at the Washington State Board for Community and Technical Colleges. Currently, Dan chairs the Interagency Council on Homelessness and serves on the Washington Families Fund Steering Committee, the WorkFirst Subcabinet, the Family Policy Council, the Justice Assistance Grant Advisory Council, and the Workforce Training and Education Coordinating Board. In the past, he has served on the Governor's Small Business Improvement Council, the Evergreen Jobs Leadership Team, and the Washington State Workforce Education Council. Dan completed his coursework for a doctorate in educational leadership at Gonzaga University, has an MBA from Nova University, and a bachelor's degree in business administration from Eastern Oregon State College. He resides in Dupont.
JAMES L. McINTIRE, Washington State Treasurer, ex officio

James McIntire was elected as Washington's 22nd State Treasurer in 2008. Prior to this election, he was a successful business economist for Navigant Consulting Inc. McIntire earned his PhD in economics at the University of Washington, where he founded and directed a fiscal policy center and taught economics for 25 years. He began his political career working in the U.S. Senate for Hubert Humphrey, and served as a policy advisor to congressional committee chairmen and Washington governors. He has chaired statewide boards for economic development and nonprofit housing. He served five terms as a State Representative. During his service he was chair of the Finance committee, LEAP, and the Economic and Revenue Council as well as serving as vice-chair on several other committees. Currently, as State Treasurer he serves on various boards and commissions, including the State Investment Board and the State Finance Committee.
ELLEN EVANS, Commissioner Designee, State Treasurer's Office

Ellen Evans is Deputy Treasurer – Debt Management of the State of Washington. Ellen was appointed by Treasurer McIntire to serve as the Treasurer's designee to the Commission in February 2011. She is responsible for managing all aspects of debt issuance by the state and participates in financial policymaking on a broad range of issues. Trained as an economist, her professional experience has been largely in institutional finance with Seattle-Northwest Securities, Salomon Brothers, the Federal Reserve Bank of New York and the United Nations. She lives in Seattle.
BETH BAUM, Commissioner, At-Large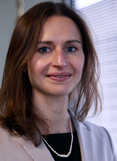 Beth is the Manager of Enterprise Planning and Analysis at the Weyerhaeuser Company, and former chair of Weyerhaeuser Foundation Sea-Tac Advisory Team. Beth held several energy related positions before joining Weyerhaeuser. She now forecasts financial performance of a $6.5 billion forest products company to inform senior management and support financial and strategic initiatives. She communicates financial results to the investment community.
DENNIS KLOIDA, Commissioner, Labor Interests Representative

Dennis was appointed to the Commission in April 2003. Dennis is a Journeyman Steamfitter, UA Local 26. He was formerly the Administrator of Local 26 Educational Development Trust and Training Coordinator for the Southwest Washington Pipe Trade Joint Apprenticeship and Training Committee. He formerly served on the Washington State Labor Council, AFL-CIO Educational, Training and Apprenticeship Committee and the Clover Park Technical College General Advisory Committee. Dennis lives in University Place.
M.A. LEONARD, Commissioner, Public Member

M.A. Leonard is currently the Vice President and the Impact Market Leader for the Pacific Northwest with Enterprise Community Partners. M.A. Leonard was formerly a Vice President for the National Equity Fund (NEF). Prior to opening NEF's Northwest office in 1998, she was affiliated with Puget Sound LISC, leading to creation of the Washington Community Development Loan Fund, now known as Impact Capital. Between 1982 and 1990, she managed development of over 1500 units of housing for the Seattle Housing Authority. Prior to coming to Washington, she developed affordable housing in Eugene, Oregon, and was involved in housing policy and planning activities in both Oregon and upstate New York. Leonard was appointed to the Washington State Housing Finance Commission in July 2007. Prior and current service on boards and committees include: Common Ground Board; Washington Community Reinvestment Association Board, Rainier Valley Community Development Fund Loan Committee; Seattle Investment Fund Advisory Board and Investment Committee ; State Housing Trust Fund Policy Advisory Team; Historic Seattle Council; Bank of America Rural Advisory Committee; Technical Advisory Panel to the State Task Force for Housing for Seniors and Persons with Disabilities; Early Childhood Education Center Board and the Seattle Housing Levy Oversight Committee. She is a graduate of the University of Illinois, completed the Masters Program in Regional Planning at Cornell University, and resides in Seattle.
STEVEN MOSS, Nonprofit and Housing Consumer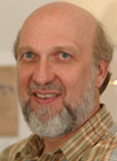 Steve is the Chief Executive Officer of the Blue Mountain Action Council. He is former Board President of Washington State Community Action Partnership; former Board President and current Board member of the Washington State Coalition for the Homeless; former Board member of the Washington State Rural Development Council; former Board Treasurer of the Washington Low-Income Housing Network and a current Board member of the Eastern Washington Partnership Workforce Development Council.
FAOUZI SEFRIOUI, Commissioner, Housing Consumer Interests Representative

Faouzi is founder, president and CEO of A & Y Property Investments, a real estate development and management company. He is also the co-founder of the Evergreen Point Development Company. Faouzi is vice-chairman of the CTED African Chamber of Commerce of the Pacific Northwest and advises several African entities on low-income housing development issues. He is the founder of the SB Foundation, which provides computers and computer technology to impoverished African schools. Faouzi was appointed by Governor Christine Gregoire to the Commission in August 2005. He lives in Woodinville.
GABE SPENCER, Commissioner, Publicly Elected Official Representative

Gabe is currently in his 2nd term of office as the Skamania County Assessor. Prior to being elected, Gabe worked in the office as a residential and commercial appraiser. He is currently the chair of the Columbia Gorge Housing Authority and a board member on the Skamania County Workforce Housing committee. He is also a committee member of the Washington State Association of County Assessors (Assessment Administration and Timber Committees), statewide. He resides in Stevenson with his wife Maria and their four children.
PAM TIETZ, Commissioner, Public Member

Pam Tietz serves as the Executive Director for the Housing Authority of the County of Clallam. Pam is founding member of the Clallam County Shelter Provider's Network and serves on the Clallam County Homelessness Task Force. She has more than 20 years of affordable housing experience, previously working for Alaska Housing Finance Corporation and the Bremerton Housing Authority. Pam was appointed to the Commission on October 1, 2009. She resides in Port Angeles.
MARIO VILLANUEVA, Commissioner, Public Member

Mario Villanueva was appointed as State Director for USDA Rural Development by President Barack Obama In August 2009. For the previous 30 years, he worked in the areas of affordable housing, community and economic development and social services in many rural communities in central and eastern Washington. For 23 years he worked for 3 different rural, community/faith based nonprofit organizations focused on serving low and moderate income populations. Fourteen years of his nonprofit experience have been at the executive level. Prior to his nonprofit work, he also worked 7 years managing his own business as a licensed general contractor. Mario served as past President of the Washington State Farmworker Housing Trust, as a board member of Impact Capital, a board member for the Washington State Low Income Housing Alliance, a member of the Affordable Housing Program Advisory Council for the Federal Home Loan Bank of Seattle and on two housing advisory task forces for past Governor Gary Locke and current Governor Christine Gregoire. Mario was appointed to the Commission in 2007 and lives in Tumwater.
05/22/2013