ADMINISTRATION
• About WSHFC
• Board Meetings and Hearings
• Careers
• Commissioners
• Events and Workshops
• My View from Kim Herman
• Newsroom
• Publications

Commissioners & Management Team
Enabling Legislation 43.180 RCW
COMMISSIONER BIOGRAPHIES
The Washington State Housing Finance Commission is a volunteer board appointed by the Governor of the State of Washington to represent various geographic, business, and public interests. There are eleven members of the Commission. Two members are State Officials, the State Treasurer and the Director of the State Department of Commerce, who serve ex officio. The Chair of the Commission is appointed by the Governor and serves at the pleasure of the Governor. The other members of the Commission are appointed by the Governor and serve for overlapping terms of four years.
Karen Miller
Commission Chair
Karen lives in Mountlake Terrace and is retired from the Snohomish County Council where she represented the 4th County Council District for six years. She served as Chair of the Council for two years and as Chair of the Law and Justice and Human Services Committee. She served as President of the Washington Association of Counties in 1996. Karen presently serves on the Foundation Board of Edmonds Community College and is a past President of the Trustees Association of Community and Technical Colleges in the state of Washington. Karen is the past President of the Municipal Research and Services Center of Washington and she also served as the 2006 and 2007 President of the National Council of State Housing Boards and currently serves on the NCSHB Board. She was appointed to the Commission in 1997 and appointed Chair in 1999.
Brian Bonlender
Director, Department of Commerce (ex officio Commissioner)
Brian Bonlender was appointed by Governor Jay Inslee as Director of the Department of Commerce in January 2013. A Yakima native, Bonlender served as Inslee's chief-of-staff and legislative director, running the congressman's office and acting as his primary advisor on economic issues. Bonlender worked on legislation and policy in a range of industries including agriculture, life sciences, information technology, aerospace, maritime and clean energy. He brings nearly 20 years of public and private experience to his new post, including as a regulatory compliance consultant for industries across the state and as an advisor to a clean tech startup. He has a Bachelor of Science degree from Washington State University. Brian lives in Seattle with his wife and two children.
Dan McConnon
Department of Commerce, designee
Dan McConnon joined Commerce in 2008 and currently serves as deputy director for the agency. He acts as Commerce's chief operating officer, overseeing the internal operations of the organization. Dan also serves as the agency's lead for community services and housing, with a focus on policy, strategic initiatives and external relations. He leads Commerce partnerships with community organizations that meet the social and economic needs of Washington's families, workers, and employers. Dan chairs the Interagency Council on Homelessness, and serves as a commissioner of the Housing Finance Commission and as an ex officio member of the Affordable Housing Advisory Board. He also serves on the Washington Families Fund Steering Committee, the Building Changes Program Committee, the WorkFirst Subcabinet, and the Justice Assistance Grant Advisory Committee. Prior to Commerce, Dan spent more than 20 years in higher education dedicated to supporting access to education in order to provide individuals with skills to obtain living wage jobs. Dan completed his coursework for a doctorate in educational leadership at Gonzaga University, has an MBA from Nova University, and a bachelor's degree in business administration from Eastern Oregon State College.
James L. McIntire
Washington State Treasurer, ex officio
James L. McIntire was elected Washington's 22nd State Treasurer in 2008 and re-elected in 2012. He was elected chair of the State Investment Board in 2011. He chairs the State Finance Committee and the Public Deposit Protection Commission; co-chairs the Democratic State Treasurers; and is the immediate past president of the Western State Treasurers' Association. During his tenure, he saved $1.6 billion through refinancing old debt and lower than expected interest rates on new bond sales. Prior to becoming Treasurer, he was a successful business economist for Navigant Consulting Inc. He taught economics at the University of Washington, where he also founded and directed a fiscal policy center. He began his political career working in the U.S. Senate for Hubert Humphrey, and served as a policy advisor to congressional committee chairmen and Washington governors. He served five terms as a State Representative and chaired statewide boards for economic development and nonprofit housing.
Ellen Evans
Commissioner Designee, State Treasurer's Office
Ellen Evans is Deputy Treasurer – Debt Management of the State of Washington. Ellen was appointed by Treasurer McIntire to serve as the Treasurer's designee to the Commission in February 2011. She is responsible for managing all aspects of debt issuance by the state and participates in financial policymaking on a broad range of issues. Trained as an economist, her professional experience has been largely in institutional finance with Seattle-Northwest Securities, Salomon Brothers, the Federal Reserve Bank of New York and the United Nations. She lives in Seattle.
Beth Baum
Commissioner, At-Large
Elizabeth (Beth) Baum is the Director of Investor Relations for Weyerhaeuser Company, responsible for educating investors and securities analysts about the company's strategy and financial results. She has served in various finance roles at Weyerhaeuser, including managing enterprise financial planning. Prior to joining Weyerhaeuser, she held positions in energy and economic consulting and as an air quality planner for the Metropolitan Washington (DC) Council of Governments. She is also the former chair of the Weyerhaeuser Foundation SeaTac Advisory Team. Beth holds a bachelor's degree from Princeton University in Mechanical Engineering and an MBA from Duke University, and currently resides in Seattle. She was appointed to the Commission in 2011 and currently serves as Chair of the Audit Committee.
Lloyd Weatherford
Commissioner, Labor Interests Representative
Lloyd is a journeyman carpenter and a member of Carpenters Local 30. He joined the Carpenters Union in 1988 after completing an MFA in sculpture at the Art Institute of Chicago. He previously served as a member of the Executive Board of the Pacific Northwest Regional Council of Carpenters, Financial Secretary of Residential Carpenters Locals 816 and 456, employee representative on King County Carpenters Joint Apprenticeship Training Committee, Seattle Housing Authority High Point Advisory Council, and Seattle Vocational Institute Pre-Apprenticeship Training Advisory Committee.
Steven Moss
Nonprofit and Housing Consumer
Steve is former Chief Executive Officer of Blue Mountain Action Council, and serves on the boards of the Eastern Washington Partnership Workforce Development Council and several Walla Walla area nonprofits. He served on the State Advisory Council on Homelessness under Governor Gary Locke. Moss is former Board President of Washington State Community Action Partnership and the Washington State Coalition for the Homeless; former Board Treasurer of the Washington Low-Income Housing Network; and former Board member of the Washington State Rural Development Council.
Randy Robinson
Commissioner, Housing Consumer Interests Representative
Randy Robinson is currently Senior Vice President, Community Development Lending, Heritage Bank. He was formerly the Vice President and Team Leader, KeyBank Community Development Lending, Western Region. He was responsible for financing affordable housing developments and nonprofit community facilities. His team covered the Alaska, Colorado, Idaho, Oregon, Utah, and Washington markets. Randy also served as the Deputy Director of Fannie Mae's Washington State Community Business Center, and Senior Vice President, Community Development, U.S. Bancorp. He is a Board member of Impact Capital and the Capitol Hill Housing Foundation. He served as Chair of the 2009 campaign committee to renew the Seattle Housing Levy, and Board President of the Washington Homeownership Center from 2007–2009. He has a bachelors degree in English Literature and Economics from Whitman College.
Gabe Spencer
Commissioner, Publicly Elected Official Representative
Gabe is currently in his 3rd term of office as the Skamania County Assessor. Prior to being elected, Gabe worked in the office as a residential and commercial appraiser. He is currently the chair of the Columbia Gorge Housing Authority and a board member on the Skamania County Workforce Housing committee. He is also a committee member of the Washington State Association of County Assessors (Assessment Administration and Timber Committees), statewide. He resides in Stevenson with his wife Maria and their four children.
Pam Tietz
Commissioner, Public Member
Pam Tietz has more than 25 years' experience working at public housing authorities developing and managing affordable housing units and programs. She currently serves as the Executive Director for the Spokane Housing Authority. Prior to this, Pam served as the Executive Director for the Peninsula Housing Authority for nineteen years and has also held management positions at the Bremerton Housing Authority and Alaska Housing Finance Corporation. Pam was appointed to the Commission in 2009 and is currently serving in her second term. She resides in Spokane.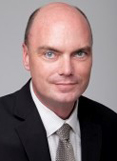 Ken A. Larsen
Commissioner, Public Member
Mortgage Banking Director and Senior Vice President, Banner Bank; current Chairman of the Board, Washington Mortgage Bankers Association; current Director, Freddie Mac's Community Lender Advisory Board; former President, Seattle Mortgage Bankers Association.
Wendy L. Lawrence
Commissioner, Public Member
Housing Director, Makah Tribe; Committee Member, Northwest Indian Housing Association; former representative to National American Indian Housing Council (NAIHC), Board of Directors; former Chair, NAIHC Legislative Committee.
EXECUTIVE MANAGEMENT TEAM
Kim Herman
Executive Director


Paul Edwards
Deputy Director

Bob Cook
Senior Director, Finance

Lisa DeBrock
Division Director,
Homeownership

Lisa Vatske
Division Director, Multifamily Housing and Community Facilities

Valeri Pate
Division Director, Asset Management and Compliance
07/16/2015