HOMEOWNERSHIP
• Home Advantage
• Opportunity
• MCC Reissuance
• Homebuyer Education
• Premier Lenders
• Downpayment Assistance
• Homeowners Guide
• Counseling Providers

Premier Partners
Loan Officers who have helped the most homebuyers to use WSHFC Programs last year
Verify a mortgage company or individual: www.nmlsconsumeraccess.org
Disclaimer: The Commission does not endorse a person, business practice, product or service other than those of the Commission.

Brooke Gibson - HomeSight - Seattle
The Washington State Housing Finance Commission programs are a great match for first-time homebuyers with affordable programs and down payment assistance. As a South Seattle native my homebuying experience inspired me to help other first-time homebuyers. I am passionate about helping others gain a sense of security through homeownership and guiding them towards a path to generational wealth. I also helped many individuals and their families achieve their dream of homeownership. My clients can expect to be able to make confident and informed decisions as I educate and guide them through the homebuying process. I would love to see how I can assist you on your journey to homeownership. Contact Brooke at (206) 305-2672, Brooke@HomeSightwa.org. MLO #2024357

Mark Carroll - CMG Home Loans - Kennewick
First-time homebuyers face an intimidating process when buying a new home. Mark specializes in working with first-time home buyers, as he truly enjoys explaining the process, educating, & counseling buyers to assure they have solid guidance & gain confidence that their purchase will meet their financial and family goals. Commission programs give buyers the opportunity to own a home by removing a main obstacle that some face, which fosters wealth creation through homeownership. Mark has been in home lending for 20 years and started in the mortgage industry after a career in professional baseball, playing for the Seattle Mariners for 7 years. Contact Mark at 509-420-0236 or mcarroll@cmghomeloans.com. MLO # 403920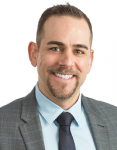 Trevor Roberge - Capstone Home Loans - Lynnwood
There's nothing more rewarding than helping a first-time homebuyer accomplish their goal of home ownership when they thought it wasn't possible. Partnering with the Commission gives Trevor the ability to provide practical options to his clients, and the ability to empower them with knowledge and confidence through the purchase process. Not only do buyers get to purchase a home, they get to begin their journey of wealth-building for their future. With 19 years in the finance industry, Trevor provides expertise in many ways, from mortgage consulting to personal banking. Trevor provides solutions for first-time home buyers, military veterans, and anyone else looking to accomplish the dream of homeownership. Contact Trevor at 425-765-6605 or teamtrevor@capstonehomeloans.com. MLO #71646

Kerwin Lyon – Guild Mortgage - Seattle
The Commission's down payment assistance programs are a great tool to maximize financing options for first time home buyers. One of the recurring questions my clients ask is "How much money for a down payment and closing costs do I need to have saved up?" Knowing that there are ways to overcome a large down payment that some loan programs require, I can assist home buyers achieve their goals of home ownership earlier than they would have expected. I have been in the mortgage industry for over 20 years and have enjoyed giving people the opportunity to check off "Washington Home Owner" from their bucket list every year. I am fortunate to have a diverse, down-to-earth team and together, we not only strive for but are committed to providing a smooth home buying experience. Feel free to contact me at 425-652-3333 or teamlyon@guildmortgage.net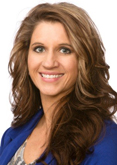 Christy King - Wheatland Bank - Spokane
When you're faced with choosing a mortgage—one of the largest financial decisions you'll make in your lifetime—Christy King has more than 21 years of experience helping clients achieve their real estate dreams. Employing her broad knowledge of loan processing and originating, she will help educate you about the wide selection of products, helping you make an informed and confident decision. Proud of her reputation for listening to each client's individual situation and needs, Christy will work hard to lower your stress and avoid surprises by keeping you informed through every step of the loan process. Christy feels that the Commission's home loans provide a great way for homebuyers to achieve their goals with flexible terms unique financing options, whether you are a first-time buyer or have owned many homes. If you are looking to buy a home in Spokane, we invite you to contact Christy at 509-599-5911 or christy.king@wheatlandbank.com. MLO #487478

Jason Gosser - Guild Mortgage - Everett
I use the commission programs to help first time homebuyers buy homes with little or no money out of pocket money which in turn helps create and support healthy, growing, and thriving communities. A western Washington native, I have been a mortgage loan officer in the Seattle metro area for over twenty-five years. Though this experience has given me a wealth of knowledge in home loans, my ability to listen to my borrowers gives me the best insight to meet their needs. Contact Jason at jasong@guildmortgage.net or 425-615-6303. MLO #120413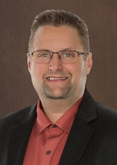 Jonas Rosenberg - Summit Funding - Kennewick
Jonas Rosenberg's drive is to make sure every first-time homebuyer that he comes across is highly educated and armed with the knowledge to make an informed decision. Jonas loves the WSHFC first-time homebuyer programs for families who are looking to achieve the dream of homeownership and are looking for a trusted resource to get started. Jonas is a proud teacher of the Commission sponsored first-time homebuyer classes in eastern Washington. If you are looking for a high-energy and passionate loan officer, please feel free to call Jonas Rosenberg any time at 509-851-3402 or email jonas.rosenberg@summitfunding.net. MLO #102317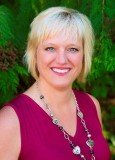 Sandi Milohov – Guild Mortgage - Vancouver
I have been in lending for 12 years and have always had a passion for helping first time homebuyers. I purchased my very first home using the Washington State Housing Finance Commission program in 2001 – fast forward to my career, I now focus on helping other first-time homebuyers reach their own home ownership goals. I believe becoming a homeowner is a life changing event that I love being a part of. Watching someone who thought that owning a home was impossible become a homeowner is the reason I love this job. I have been teaching the home buyer classes sponsored by the WSHFC for 10 years. I am an expert in first time homebuyers loan programs. I love sharing my knowledge on affordable home financing with people, I have the patience and willingness to invest in them to get them home. Outside of work I love spending time with my family and my happiest place is on the water; I love floating on a lake in the mountains, breathing in the fresh air, and enjoying the peace and quiet. Contact Sandi at smilohov@guildmortgage.net or 360-270-9192. MLO #114287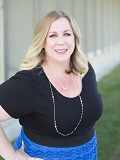 Elizabeth Wilkerson - Summit Funding – Kennewick
Elizabeth is a Tri-Cities native and has been in the real estate sector for 20 years. She uses the Commission programs to help borrowers that may need assistance with downpayment and/or closing costs. Contact Elizabeth at 509-416-0779 or email ewilkerson@summitfunding.net MLO #1101097.

Michael Bettineski – Guild Mortgage - Longview
The Commission's down payment assistance programs allow many homebuyers an opportunity to purchase a home when they do not have other means for down payment options. It allows buyers to become homeowners who may not ever be homeowners without the Commissions programs. I have been with Guild Mortgage for 9 years and love what I do, and I never feel like I ever have to "work"! I love working with First Time Home Buyers and Veterans. It is always rewarding to see how happy these buyers are on closing day! Contact Michael at mbettineski@guildmortgage.net or 360-957-0132. MLO #404533.
_____________________________________________
TOP LOAN OFFICERS BY REGION
Listed are the top five in each region with a minimum of two WSHFC loans in the last quarter, April – June 2023*.
County: Benton | Clark | Cowlitz | Grant | Island | King | Kitsap | Lewis | Pierce | Snohomish | Spokane | Thurston | Walla Walla | Whatcom | Yakima
Benton County
Christina Olsen, Churchhill Mortgage, Richland, 4 loans*, 360-689-3265, christina.olsen@churchillmortgage.com
Mark Manthei, Summit Funding, Kennewick, 4 loans*, 509-460-5626, mmanthei@summitfunding.net
Carmel Perez, Summit Funding, Kennewick, 3 loans*, 509-378-7667, carmel.perez@summitfunding.net
Jonas Rosenberg, Summit Funding, Kennewick, 3 loans*, 509-783-4593, jrosenberg@summitfunding.net
Mark Carroll, CMG Home Loans, Kennewick, 3 loans*, 509-420-0236, mcarroll@cmghomeloans.com
Tino Martinez, Prime Lending, Richland, 3 loans*, 509-492-8792, tino.martinez@primelending.comm
Zachary Spitzauer, Summit Funding, Kennewick, 3 loans*, 509-460-8511, Zachary.spitzauer@summitfunding.net
Clark County
Leslie Girard, Evergreen Home Loans, Vancouver, 5 loans*, 360-553-7049, lgirard@evergreenhomeloans.com
Justin Zakariassen, Evergreen Home Loans, Vancouver, 3 loans*, 360-953-4561, jzakariassen@evergreenhomeloans.com
Sandi Milohov, Guild Mortgage, Vancouver, 3 loans*, 360-270-9192, smilohov@guildmortgage.net
James Beutler, Primary Residential Mortgage, Vancouver, 2 loans*, 360-601-5021, jbeutler@primeres.com
Andrew Wright, Summit Mortgage, Vancouver, 2 loans*, 360-903-0807, andyw@go-summit.com
Conner King, Willamette Valley Bank, Vancouver, 2 loans*, 360-624-0872, conner.king@wvbk.com
Dave Kilkenny, Evergreen Home Loans, Vancouver, 2 loans*, 360-921-6281, dkilkenny@evergreenhomeloans.com
Donald Owen, Guild Mortgage, Vancouver, 2 loans*, 360-635-3653, donnieo@guildmortgage.net
Paul Thompson, Guild Mortgage, Vancouver, 2 loans*, 503-810-1119, pthompson@guildmortgage.net
Daniel Salgado, Guild Mortgage, Vancouver, 2 loans*, 360-773-4410, dsalgado@guildmortgage.net
Cowlitz County
Jon Trussell, Synergy One Lending, Longview, 3 loans*, 360-925-3970, jtrussell@s1l.com
Angelina Rice, Life Mortgage, Longview, 2 loans*, 360-430-4732, angelinar@lifemort.com
Michael Bettineski, Guild Mortgage, Longview, 2 loans*, 360-957-0132, mbettineski@guildmortgage.net
Grant County
Sarah Bullinger, Movement Mortgage, Moses Lake, 3 loans*, 509-855-3805, sarah.bullinger@movement.com
Anne Fisher, Guild Mortgage, Moses Lake, 2 loans*, 509-766-7788, afisher@guildmortgage.net
Island County
Rachel Myers, Summit Funding, Oak Harbor, 3 loans*, 360-395-5282, Rachel.myers@summitfunding.net
King County
Brooke Gibson, HomeSight, Seattle, 8 loans*, 206-305-2672, brooke@homesightwa.org
Debra McCloud, Cornerstone Home Lending, Covington, 6 loans*, 360-600-2025, dmccloud@houseloan.com
Kerwin Lyon, Guild Mortgage, Seattle, 5 loans*, 425-652-3333, teamlyon@guildmortgage.net
Daniel Mery, American Pacific Mortgage, Bellevue, 4 loans*, 206-499-9855, daniel.mery@apmortgage.com
Jeff Wood, HomeStreet Bank, Seattle, 4 loans*, 206-264-4262, jeff.wood@homestreet.com
Angie Giussi, New American Funding, Federal Way, 3 loans*, 509-969-9900, angie.guissi@nafinc.com
April Reichert, Guild Mortgage, Federal Way, 3 loans*, 206-550-7793, aprilreichert@guildmortgage.net
Dany Davis, Bay Equity, Federal Way, 3 loans*, 206-372-1030, dany.davis@icloud.com
Lorne Ricord, Movement Mortgage, Bellevue, 3 loans*, 206-650-9379, lorne.ricord@movement.com
Saul Schiffner, Wallick & Volk, Bellevue, 3 loans*, 425-422-6333, saul.schiffner@wvmb.com
Tyler Beard, CrossCountry Mortgage, Bellevue, 3 loans*, 425-931-7050, tyler.beard@tylerbeardteam.com
Kitsap County
Melanie Rowe, Axia Home Loans, Silverdale, 4 loans*, 360-649-5184, melanie.rowe@axiahomeloans.com
Amber Page, Evergreen Home Loans, Silverdale, 3 loans*, 360-731-1163, apage@evergreenhomeloans.com
Ashlee Cameron, Fairway Independent Mortgage, Silverdale, 2 loans*, 360-900-9590, ashlee.cameron@fairwaymc.com
Marcy Richards-Twardowski, LoanDepot, Silverdale, 2 loans*, 206-851-0955, mtwardowski@loandepot.com
Lewis County
McKenzie Kelly, Northpointe Bank, Chehalis, 2 loans*, 360-701-8502, mckenzie.kelly@northpointe.com
Pierce County
Bryan LaFlamme, Movement Mortgage, Tacoma, 5 loans*, 253-863-4964, thelaflammegroup@movement.com
Ethan Wilson, Fairway Independent Mortgage, Fife, 4 loans*, 253-200-3255, ethanw@fairwaymc.com
Sunny Larsen, Movement Mortgage, Puyallup, 4 loans*, 425-876-4959, sunny.larsen@movement.com
Kara Davis, Fairway Independent Mortgage, Fife, 3 loans*, 206-387-3701, kara.davis@fairwaymc.com
Kevin Day, Guild Mortgage, Tacoma, 3 loans*, 206-595-5834, kday@guildmortgage.net
Paul Landers, American Pacific Mortgage, Tacoma, 3 loans*, 253-307-9099, paul.landers@apmortgage.com
Steven Wright, Movement Mortgage, Puyallup, 3 loans*, 253-230-8622, steven.wright@movement.com
Snohomish County
Trevor Roberge, Capstone Home Loans, Lynnwood, 12 loans*, 425-765-6605, troberge@capstonehomeloans.com
Amy Trim, Evergreen Home Loans, Everett, 3 loans*, 425-501-9436, atrim@evergreenhomeloans.com
Ilya Kosenkov, Cornerstone Home Lending, Lynnwood, 3 loans*, 206-356-6204, ikosenkov@houseloan.com
Jason Gosser, Guild Mortgage, Everett, 3 loans*, 425-615-6303, jasong@guildmortgage.net
Jessica Randall, Q Home Loans, Monroe, 3 loans*, 509-270-7175, jessia@qhomeloans.com
Kathy Cooley, American Pacific Mortgage, Everett, 3 loans*, 425-478-9008, Kathy.cooley@apmortgage.com
Mikhail Burdeen, Cornerstone Home Lending, Lynnwood, 3 loans*, 425-712-4143, mburdeen@houseloan.com
Spokane County
Christy King, Wheatland Bank, Spokane, 7 loans*, 509-458-5965, christy.king@wheatland.bank
Laura Wells, Envoy Mortgage, Spokane, 6 loans*, 877-862-8362, lwells@EnvoyMortgage.com
Theodore Urlacher, Movement Mortgage, Spokane, 6 loans*, 509-961-3645, teddy.urlacher@movement.com
Christopher Scott, Guardian Mortgage, Spokane, 3 loans*, 509-688-4230, chrisscott@gmc-inc.com
Michelle Fort, Movement Mortgage, Spokane, 3 loans*, 509-389-6088, michelle.fort@movement.com
Will Flanigan, Guild Mortgage, Spokane, 3 loans*, 509-263-7133, wflanigan@guildmortgage.net
Thurston County
James Nesbit, Academy Mortgage, Tumwater, 2 loans*, 360-556-1469, james.nesbit@academymortgage.com
Theresa Donohue, Caliber Home Loans, Yelm, 2 loans*, 253-678-2098, Theresa.donohue@caliberhomeloans.com
Wendy DeBorde, Guild Mortgage, Olympia, 2 loans*, 360-491-3282, wdeborde@guildmortgage.net
Walla Walla County
Tera Davis, Academy Mortgage, Walla Walla, 2 loans*, 509-527-3375, tera.davis@academymortgage.com
Whatcom County
Marcie Connell, Movement Mortgage, Bellingham, 2 loans*, 360-319-1105, Marcie.connell@movement.com
Yakima County
Erik Ramirez, Academy Mortgage, Yakima, 5 loans*, 509-941-8158, erik.ramirez@academymortgage.com
Jose Zuniga, Academy Mortgage, Yakima, 4 loans*, 509-305-3259, jose.zuniga@academymortgage.com
Summer Pineda, CMG Home loans, Yakima, 2 loans*, 509-594-6828, spineda@cmghomeloans.com
* number of WSHFC Loans closed in the last quarter