ADMINISTRATION
• About WSHFC
• ADA Compliance
• Board Meetings/Hearings
• Careers
• Commissioners
• Events and Workshops
• Newsroom
• Requests for Proposals
• Public Records Requests
• Publications
Margaret M. Sevy Affordable Housing Lifetime Achievement Award
2018 Nominations Now Open!
Margaret Sevy Lifetime Achievement Awards recognize and celebrate the sustained work of individuals of exceptional vision and unwavering commitment to promoting affordable housing in Washington State, whose contributions have had lasting impact.
Do you know an individual who has exemplified dedication and achievement in affordable housing? Nominate them today!
Here's how:
Please send a letter, addressed to the Sevy Award selection committee, that includes:
Name, phone and email address of both the nominee and the nominator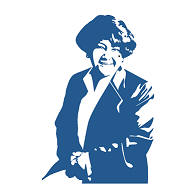 Summary of the nominee's service to Washington residents (attach a résumé if relevant)
Description of the nominee's significant achievements and/or contributions over a sustained period of time in any of the following areas. Please include specific details, examples and results.

◦ Demonstrating an extraordinary vision for affordable housing
◦ Demonstrating exemplary leadership in affordable housing
◦ Coalition building and improved advocacy
◦ Having a substantial positive impact on housing legislation
◦ Enduring service with an impact toward improving conditions of Washington's ill-housed poor
◦ Specific significant contributions toward provision of affordable housing for Washington residents
Email the nomination letter to Margret Graham at margret.graham@wshfc.org. Nominations must be received by 5 PM on July 13, 2018.

Please note: This award may not be bestowed every year, or it may be awarded to more than one individual.
ABOUT MARGARET SEVY
The Margaret M. Sevy Affordable Housing Lifetime Achievement Award is named after Margaret Sevy, a long-time advocate for affordable housing, who was committed to strengthening communities and the quality of life of the poor and disadvantaged. Margaret was employed with the Commission for more than 15 years until her death in 2002. Margaret was respected for her 'no nonsense' attitude, her personal integrity and her concern for others. She approached challenges with creativity and ingenuity.
Read about past recipients of the Sevy Award.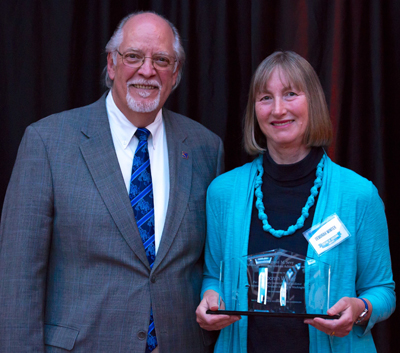 Right: Kim Herman presents the 2018 Sevy Award to Deborah Winter.