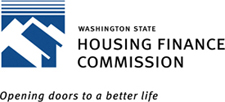 Homebuyer Education Seminar Set-Up Forms for Instructors
Note: When you click on the form links, you will be leaving the WSHFC website. Please review the Terms and Privacy conditions of Interlogy LLC (JotForm).
If you have questions regarding these forms or Homebuyer Education Seminar set-up, please contact the Commission at semsetup@wshfc.org or 206-254-5369 or toll free in Washington at 800-767-4663.
Return to: Homebuyer Education Seminar Registration & Materials for Instructors
08/03/2017